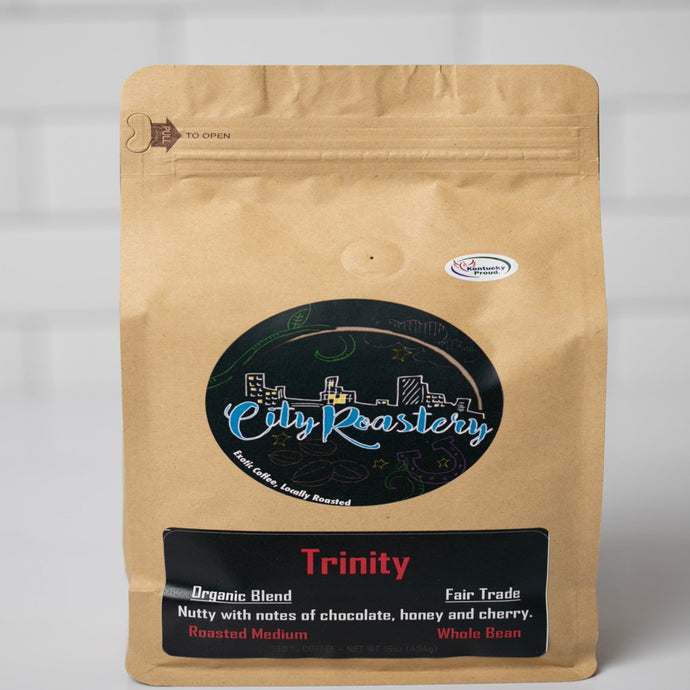 Trinity Blend, Organic and Fair Trade
Regular price $16.99 Sale
Cupping Notes: Nutty with notes of creamy chocolate and honey.
Roast Notes: Medium, Dark (City+)
Trinity is our most popular and sought after blend. This Organic and Fair Trade certified coffee takes beans from 3 different countries to create a delicious blend of flavors.  Looking for a lighter, naturally sweet espresso? Looking for a rich cup of coffee? Trinity is great anyway you brew it and everyone who has tried it, loves it! It's truly a coffee that every coffee drinker can enjoy. This coffee is super flavorful, rich and some of the smoothest coffee on the planet! Try a bag and experience the magic for yourself.